A Simple Ask…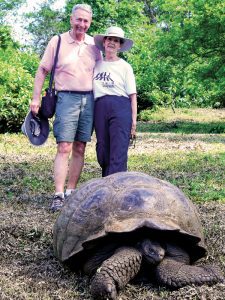 …Connects Randall & Susan Miller to PVM
A conversation after church about PVM was life-changing. Here's how Randall and Susan Miller developed a deep affection for the PVM Mission, and why they decided to leave PVM in their will.
"I did not have any connection to PVM. We were new in town," Susan recalls. "After church, current PVM Board Member, Wes Pelling, leaned over the pew and asked if I was interested in serving on the newly forming Village of Redford Board. I answered, 'why not?'"
That simple ask led to Susan Miller serving for many years as a PVM Board Member, including two years leading the organization as PVM Corporate Board Chair. "When I started, PVM had five Villages and now we have so many, I think I have lost count! I am amazed. Very proud," Susan proclaims.
Randall and Susan made the easy decision to leave a bequest in their will to PVM. Bequest donors like the Millers helped PVM serve seniors for 75 years, and ensure that PVM is around for another 75 years.
"I believe in PVM and love what PVM does. This is why leaving a bequest to PVM made so much sense," says Susan.
PVM would not be able to serve over 5,000 older adults without kind people like Randall and Susan Miller. Their bequest offers a brighter tomorrow for older adults. Thank you Millers!
A Caring Soul…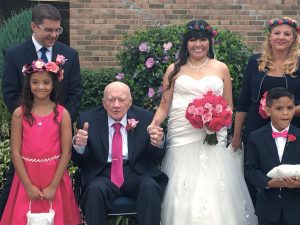 A caring soul indeed! Gene cared deeply for older adults, especially those at The Village of East Harbor in Chesterfield Twp.
During his lifetime Gene established the Kleemann Help Fund to support residents and staff in their time of need. He also honored his parents with the naming of The Karl & Frieda Kleemann Chapel at East Harbor.
Gene passed on December 19, 2019. His memorial was in the Kleemann Chapel. Ironically the same place where he was married just a few years earlier (at the young age of 92!).
Before his passing, Gene kindly left PVM in his will. His bequest is a gift for future residents, to ensure a bright tomorrow for generations to come.
Gene's life was a blessing to many. PVM is so grateful of his caring nature. His legacy will live on and touch so many.
God bless you Gene Kleemann!
Building a Bright Future for Seniors!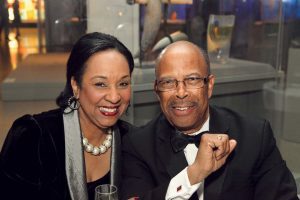 Giving back has always been part of Henry Johnson's life philosophy. Even in his twenty-plus years as a vice president at the University of Michigan, the first African-American to hold an administrative position there, Johnson always found time to volunteer.
By the time he'd gotten involved with PVM and the PVM Foundation, he'd already served on numerous non-profit boards. With a background in social work, Johnson knew his stuff. And he recognized the crucial work PVM was doing.
"One of the things that really hooked me with PVM was the range of services for seniors – not just in terms of housing specifically, but the accompanying services that go with it," Johnson
says. "I thought, 'This is an organization that isn't just limited to the well-to-do. It covers a range of socio-economic needs of seniors.'"
Because Johnson's wife, Billie, leads the Area Office on Aging of Northwestern Ohio, he knows the challenges seniors face as they enter their twilight years. And as board member of both PVM and the PVM Foundation, he feels strongly "that anybody who serves on the board should make an ongoing commitment while they're alive – not only after they pass, but while they're serving on the board."
That's why the Johnsons chose to include the PVM Foundation in Henry's will. And why he encourages others to do the same.
"There's a phrase that we use in our church: 'Come and seek,'" says Johnson, a member of First Presbyterian Church of Ann Arbor. "Visit PVM and get a tour and talk to the residents. Come and see what those dollars, no matter how expansive or limited they might be, can do."
Find out how you can leave your legacy