"Someone is sitting in the shade today because someone planted a tree a long time ago."
— Warren Buffet
You can help ensure a brighter future for older adults!
Through their generosity, donors like you have created new possibilities for older adults of all backgrounds and faiths. You can leave a lasting impact by planning your legacy today to support tomorrow's older adults.
Have you already included PVMF in your estate plans? Let us know. We want to thank you!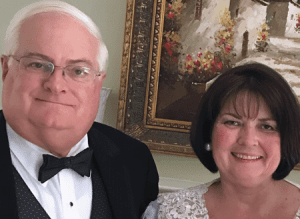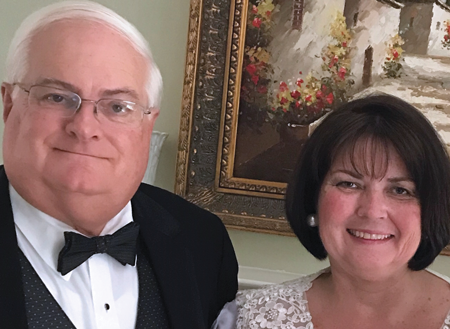 "Contributions, legacy gifts, and grants are the life blood of nonprofits. Without them, there is no PVM."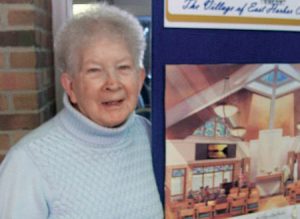 Before her passing, Betty wanted to give back to her "happy home." Her bequest was a gift for future residents.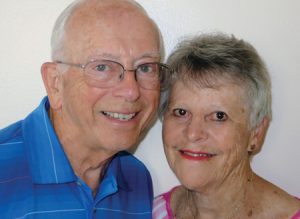 "We want to ensure that faith-based senior housing is available to seniors like my mother."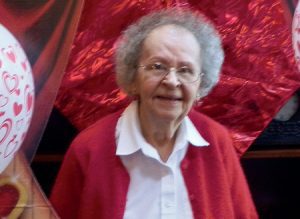 With a modest bequest, Dorothy created a social hub at her Village. Funds she left in her estate purchased a big screen television for her Village community room.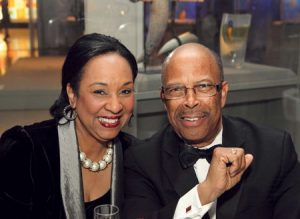 "Visit PVM and get a tour and talk to the residents. Come and see what those dollars, no matter how expansive or limited they might be, can do."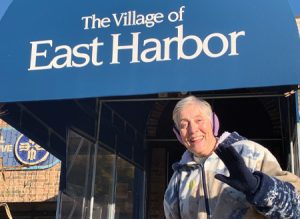 "I enjoy all the activities at the Village and I know they cost money to perform. My gift will help pay for future residents to everything I enjoy today."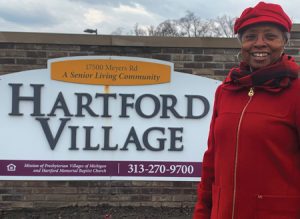 "I want PVM to live on, well into the future. If people don't keep supporting, maybe PVM goes away? I want to do my part, so that it never happens."
Did You Know?
Anyone can make a legacy gift.

The easiest way to do it is by leaving a gift in your will.

There is no required amount to make a legacy gift. We have been blessed with gifts of all different sizes.

You can designate your support to a specific PVM fund, Village, or to the organization as a whole.

It costs you nothing today, and you can still support your loved ones.

When you make a commitment to a gift beyond your lifetime, you join a fantastic group of people in the PVM Legacy Society. We have over 250 members, and we cannot wait to welcome you.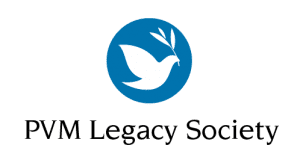 Ways to leave a legacy include:
Gift in Your Will or Trust: You can leave a percentage or specific dollar amount of your estate to PVMF.
Gift through Your Retirement Plan/Life Insurance Policy: Designate PVMF as a beneficiary in your retirement plan or life insurance policy.
Gift That Pays You Income for Life (Charitable Gift Annuity): This type of gift offers a win-win for PVMF and you, the donor. You give donation of cash or transfers assets to the Foundation in exchange for long-term fixed income, charitable deductions and other possible tax benefits. The interest rate is based on your age when you begin taking the payments.
Personal Property: Gifts of real estate or other personal assets may be accepted, in accordance with PVMF policies and legal guidelines.
When you include PVMF in your plans, please use our legal name and federal tax ID.
Legal Name: Presbyterian Villages of Michigan Foundation
Address: 26200 Lahser Road, Suite 300, Southfield, MI 48033
Tax ID: 20-2559884
Just a few sentences in your will or trust are all that is needed.
"I give Presbyterian Villages of Michigan Foundation, (______ percent of the residue of my estate) or (the sum of $_____), to be used by Presbyterian Villages of Michigan Foundation for . . . ."
Why Should You Consider Making a Gift Beyond Your Lifetime?
You believe in quality housing and services for all older adults.

You want to help ensure a brighter future for the next generation of older adults.

You know that every dollar makes a difference and an impact!
Legacy Giving Impact
For more than 60 years, donors like you have made gifts beyond their lifetime, with contributions going to:
Unrestricted Support

Benevolence Funds

Activities Funds

Capital Improvements

Resident Emergency Help Fund

Specific Village Projects

Endowment Funds