Because of YOU, PVM's Village Victory Cup is BACK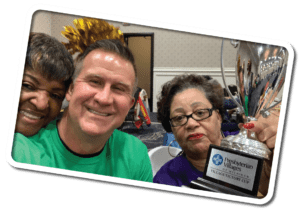 What Do You Call a memorable day that is filled with cheering, celebrating and a little friendly competition??? The Answer is the Village Victory Cup!
The Village Victory Cup is a favorite day for PVM residents that many prepare for year round. I love this day too!
Thank you for donating to the PVM Foundation, so the 2024 Village Victory Cup could occur IN PERSON (an event solely funded by your donation). June 21, 2024 at Suburban Showplace in Novi.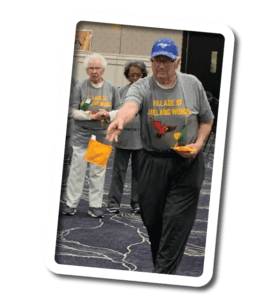 The 18th PVM Village Victory Cup, which is a competition between PVM Villages – think of a Field Day on major STEROIDS for older adults. Did I mention that there is a coveted trophy that passes between Villages?
Watching the residents all decked out in their team colors, (even a 102 year old!), cheering and competing HARD in Balloon Volleyball, Hoop Shoot, Kickaroo, Wellness Walk, the Puzzler and much more is something to behold. Can't wait for it to occur in 2024 – THANK YOU DONORS
To get you hyped up for Village Victory Cup. Watch the video- very powerful!