Is this on your to do list?
Why should you care about creating an estate plan? Think of it as a written game plan for your legacy. It's a powerful way to protect your loved ones and support the causes that are near and dear to your heart.
If you have not already made a will, now is the time. Here are a few online resources to check out: freewill.com, legalzoom.com, trustandwill.com.
Common myths about making estate plans:
It's too early for me to think about my will!
It is never too early to start planning ahead. Whether you are eighteen or eighty, having a will can give you peace of mind that your wishes, your loved ones, and your favorite causes are taken care of, no matter what.
I wrote my will a couple of years ago so I'm set.
Life changes fast, so it's recommended that you review/update your will at least every five years.
Estate planning is only for wealthy people.
Estate planning is for everyone. Do you have assets? A savings plan through your employer—even if it's only $500? A checking or savings account and/or meaningful personal possessions? Those are all assets. You can create a simple will to determine who should receive them.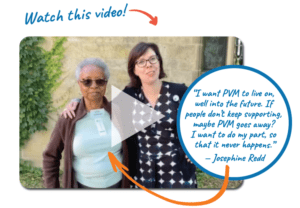 In addition to protecting those you love, there is a powerful way you can support Presbyterian Villages of Michigan in your estate plans that will cost you nothing during your lifetime — making a gift in your will. You can create possibilities for future generations of older adults. Now that's a legacy! Click here to learn more about creating your legacy with PVM.
Questions? Call or email me! I'm here to be a resource.
947.247.0995 or dmeier@pvm.org
Best,


Devon Meier
Director of Planned Giving