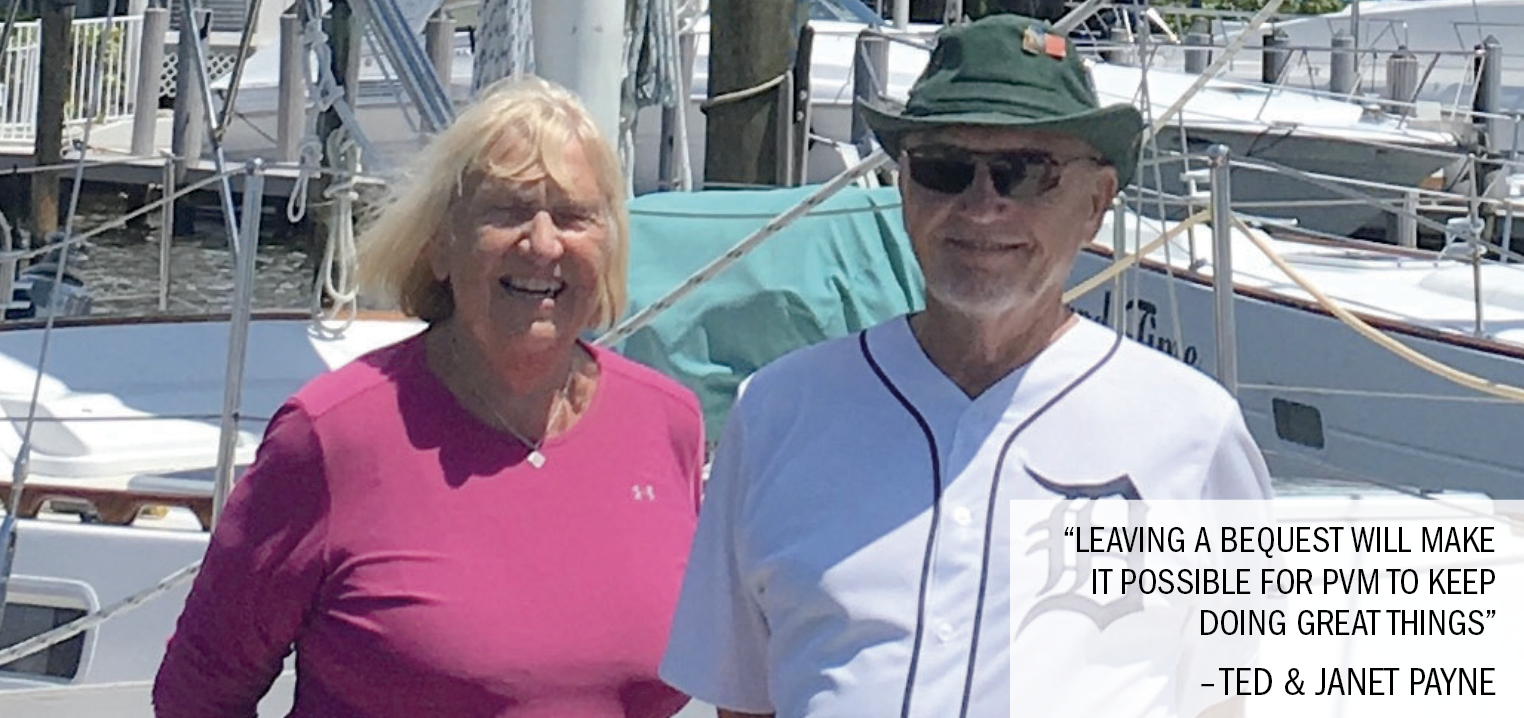 Ted & Janet Payne: Giving Back Leads to Their Bequest
Ted & Janet Payne were both raised to give back. As Janet put it, "Giving back is a family obligation. Give back the blessings you have received."
The Paynes carried that belief throughout their lives. Janet is involved with Goodwill Industries and Ted with Presbyterian Villages of MI. Through friendship and common wishes to help others, the Paynes were introduced to PVM by Bob & Mary Schroeder.
Bob is a longstanding PVM Foundation Board Member and past PVM Board Chair. He asked Ted to serve on the newly forming Village of Oakman Manor Board in Detroit. "I had just retired and the time was right to give back," says Ted.
Ted has served PVM for over 20 years now. He is currently on the PVM Systemwide Board and is chairing the Operations Committee. Janet got involved as well; and the Paynes chaired the PVM Foundation Gala a few years back.
Leaving a bequest to PVM was just part of their plan. "We want PVM to continue to grow and serve more older adults way into the future. Leaving a bequest will make it possible for PVM to keep doing great things", Ted & Janet state.
PVM's Mission is strong because of people like the Paynes. Thank you Ted & Janet Payne for holding true to your family ethos of giving back. So many older adults benefit from your generosity.
Consider how you will give back. A bequest to PVM of any size ensures that future generations of older adults will have quality faith based senior living and care. That might even be you or a loved one. We all are getting older!!