Did you know my favorite day is because of you?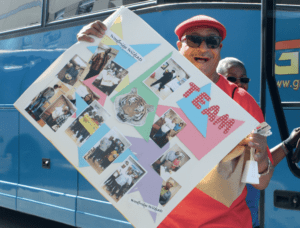 PVM's Annual Village Victory Cup is such a wonderful event. It is a day I hope never to miss. It brings me so much joy- Thank you donors!
What is the PVM Village Victory Cup? If you don't know, please allow me to explain because you're REALLY missing out on something special.
Village Victory Cup is an annual competition between PVM Villages. Over 300+ residents compete in an assortment of events from balloon volleyball, hoop shoot to cooking/writing contests. The entire room is filled with energy and excitement as each team seeks to bring home the coveted cup to their Village. There is also a spirit contest with lots of fun customs and hippest cheerleaders you'll ever see!
The Victory Cup is so much more than just a one day competition. It is being part of team and making new friends year around. Visit a Village and I bet you'll see residents practicing (most likely wearing their team colors!).
I have had the honor of being the MC for many years. I have witnessed residents moved to tears after a win, maybe their first win in their life? Several have even been buried with their medals. The Village Victory Cup means so much to both residents and staff.
Because you donated, there is a Village Victory Cup. This event is 100% funded by caring donors to the PVM Foundation. Thank you!
My favorite day is back this fall (virtually)- thank you donors!!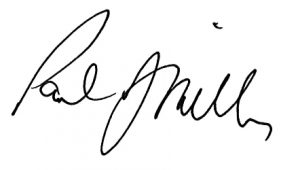 Paul J. Miller, CFRE