The Village of East Harbor's New Wellness Center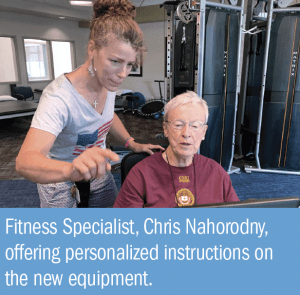 Because of your donation to the PVM Foundation there is a brand new wellness center on the campus of The Village of East Harbor in Chesterfield. $2.1 million was raise
d through donations to construct this unique wellness center, which is solely designed for the needs of older adults. Thank you donors!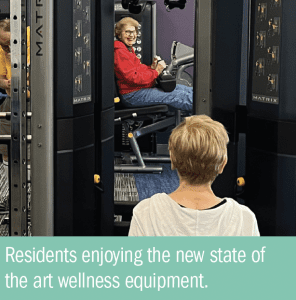 "The possibilities are limitless!" says Chris Nahorodny Fitness Specialist at The Village of East Harbor of the new wellness center. There is state of the art equipment, groupclasses, and personal training available for all residents. Expanded space offers residents the opportunity to do so much more than what was possible in the previous wellness center. There's even a specialized aquatic tank that provides a unique, barrier free exercise option for those with joint pain.
"Yesterday I saw a resident with so much muscle tone. She has some real guns on her! East Harbor residents can now train harder than they ever thought," Chris proudly proclaims.
Wellness and healthy living is alive and well at The Village of East Harbor.
Thank you donors!