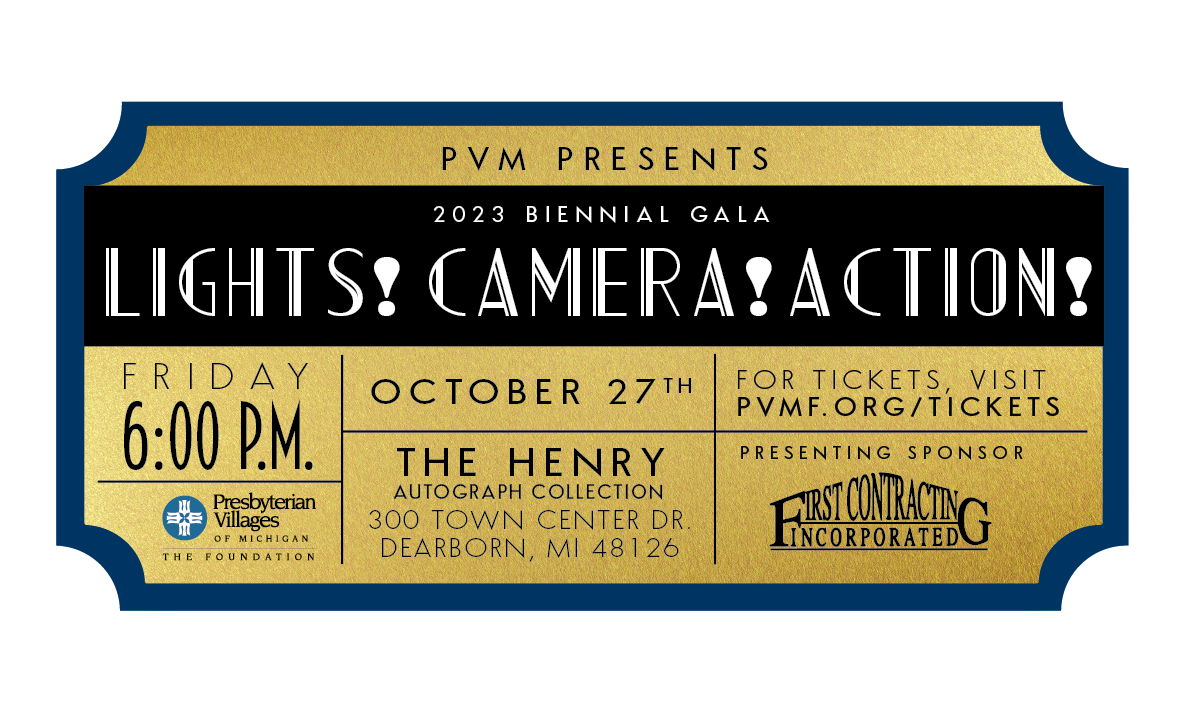 Get ready to experience the most glamorous event of the year—
PVM's biennial in-person sit-down gala
Lights! Camera! Action! is coming to The Henry on October 27th, at 6:00 p.m
With Presenting Sponsor This year's event promises to be bigger and better than ever, with a night full of entertainment, food, drinks, and plenty of surprises. Don't miss out on this amazing opportunity – get your tickets now and join us for a night you won't forget!
This year's co-chairs are Karin Flint and Dr. Lynda Jeffries, who have been doing incredible work to improve the lives of older adults in our community.
Tickets are $300 per person. Dress attire is party best! Or come dressed as a character from your favorite movie. We can't wait to see how you will light up the event and inspire meaning and purpose by building a better life for an older adult.
Get Your Tickets Here!
or call the PVMF office at (248) 281-2040.
No tickets are issued. Reserved names will be on the guest checklist upon arrival.