Your Donation in Action: A Brand New Commercial Kitchen Brings Joy to Older Adults in Harbor Springs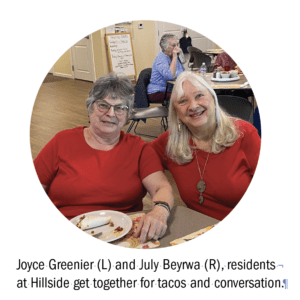 Very soon those lovely smells of home-cooked meals will permeate The Friendship Center, located at and in collaboration with The Village of Hillside in Harbor Springs, year-round. Food will be cooked from scratch on-site instead of the prepackaged food currently being brought in for residents and community members. The Friendship Center's meal program helps address the nutritional and social needs of the community's older adults by bringing people together to share in culinary creations and conversation.
Because of your donation a brand new commercial kitchen is being constructed. Everything from new commercial grade appliances, a new hood, upgraded electrical/plumbing, and much more will be a welcome addition.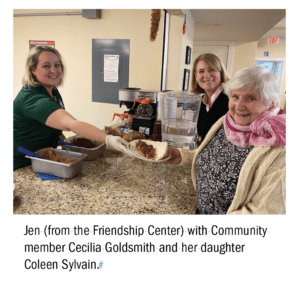 This commercial kitchen will be the new hub for the campus and also the surrounding community. There is already an expanded dining area, perfect for large gatherings, that will now be centered around quality food and fellowship.
As an added bonus, The Village of Hillside will host cooking classes that will focus on cooking from scratch for a group or one person. It's a great way to bring people together and bring fresh, healthy options to everyone.
This new kitchen will bring joy to many for years to come!
Your donation put into ACTION.
Thank you for making this happen.